Posted by | Under
Reviews
Sunday Dec 14, 2008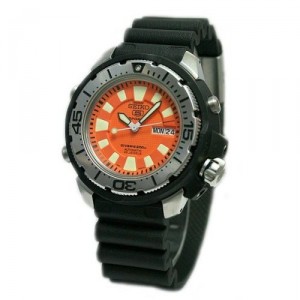 If you don't spend your time cruising watch forums or are new to automatic wrist watches you might not know about the awesome Seiko 5 line. They offer a bunch of unique styles including divers, military, dress and sport. They "5" in Seiko 5 stands for the five attributes of the watches.
1. Diaflex (unbreakable mainspring)
2. Diashock (shock resistance)
3. Automatic winding
4. Date/date indication
5. Water resistant
They can often be purchased for less than $100. A worthy addition to any collection of automatic watches.