Posted by | Under
News
Sunday Dec 7, 2008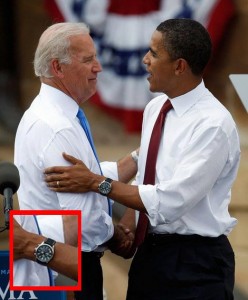 President Elect Barak Obama is the epitome of cool–at least as far as presidents go–so it's not surprising that there has been much speculation about his couture. Front and center in that speculation has been "What the heck is that cool black chrono he's wearing?" Tag Carrera? Panerai? Could it be that this POTUS with the populist bent has a watch that costs $12,000???
No.
It turns out that true to his democratic roots the president's watch is a gift from his secret service detail. An inexpensive, but nice looking watch from the secret service store branded with the secret service logo.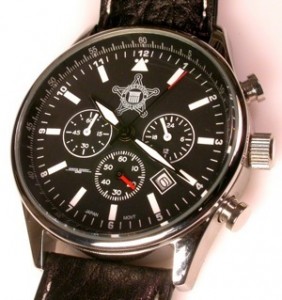 The watch is the Jorg Gray JGC 6500 and is available from logomark but yours will not have the cool secret service logo on it.